SPARC Services & Programs is an exciting, new, value based agency that is growing all across NC. We are an innovative behavioral health company run and managed by a small group of dedicated professionals with over 30 years of experience dreaming, building, and managing the services we offer today.
We are looking for Fully Licensed Clinicians (LPC, LMFT, LCSW) to provide in-home family systems focused therapy via the In Home Therapy Services (IHTS) Service Definition in the Greater Mecklenburg County area.
We will invest in the right person who comes with family systems knowledge and a passion to serve children and families. We offer a strong culture, potential for growth, and competitive salary.
In Home Therapy Services (IHTS) is a combination of the Evidenced-Based Therapy Practice Motivational Interviewing and coordination of care interventions provided in the home and community to children and their families where there are complex clinical needs that traditional outpatient therapy cannot adequately address.
IHTS is a time limited service, approximately 6 months, in which the Therapist and the Case Manager work with the child and their family to meet the therapeutic needs as well as provide linkage to professional and natural supports.  The Therapist will provide individual and family therapy to address the child's mental health needs as well as family systems issues and needs that may complicate traditional outpatient therapy from being successful.   The CM will approach the care coordination through the philosophies of System of Care and will work with the various systems involved with the child and family, such as DSS, DJJ, Primary Care, and School System.   Upon discharge from IHTS services, children and their families will be able to continue to receive Outpatient Therapy from the Therapist to ensure continuity of care.  The child/family will receive a minimum of 2 hours/week of therapy and care coordination activities.
 The goals of IHTS are to:
Reduce presenting mental health/psychiatric symptoms
Ensure linkage to and coordination with community services and resources
Prevent out of home placement
Benefits: Flexible schedule · All purpose leave · Bereavement Leave · Self Care best practices · Aflac—targeted policies with reduced rates · Personal financial management support · Free IT work and home support · Cell Phone reimbursements · Mileage reimbursements · Licensure Supervision reimbursement · Paid training, including CEU's for FCT staff · Laptops, with MIFI's · Revenue sharing Relocation expenses · Health-Dental-Life-401k (coming in 2018)
I invite you to check out our website www.sparcprograms.net to learn more about us and see if we are a good fit for you and your professional goals. Please be sure to review our Values and Program and Services on our website.
For More Information Contact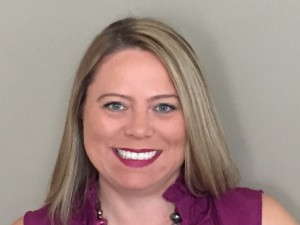 Teri Hermmann, MA
Vice President of Operations
Tel: 866-700-1606, ext 115