The SPARC Network (thesparcnetwork.net) is an exciting, new, value based agency that is growing all across NC. We are an innovative behavioral health company run and managed by a small group of dedicated professionals with over 30 years of experience dreaming, building, and managing the services we offer today.
We are looking for Licensed/Associate Licensed Clinicians to provide in-home family systems focused therapy via the Evidenced Based Practice Family Centered Treatment in  Burke / Catawba / Iredell Counties. FCT is designed to keep children in the home or work with the family to promote reunification from an out of home placement. We will invest in the right person who comes with family systems knowledge, experience working with trauma, and a passion to serve children and families. We offer a strong culture, potential for growth, and competitive salary.
Current or prior certification in FCT® is a plus, but not required.
Family Centered Treatment® (FCT) is an evidence-based practice (EBP) that is currently being provided in various states. FCT has been gradually formalized into a model of home-based treatment that lowers rates of out of home placements. It has been refined based on research, experience and evidence of effectiveness derived from practice. The foundations of the model are from eco-structural family therapy (Minuchin) and emotionally focused therapy (Johnson). FCT is a systemic family systems change model. The third phase of treatment, valuing changes (through use of paradoxical and experiential exercises), seeks to confirm and capitalize on internal changes within the family so that the family is not dependent on the therapist once services terminate.
This service is targeted towards:
Consumers with prior treatment episodes of residential treatment with unsuccessful family reunification,
Consumers at risk for higher levels of residential, such as Level III,
Consumers who have been hospitalized with little prior treatment where hospital is recommending residential services,
Consumers currently in residential treatment where discharge is being prolonged due to lack of family systems work to make this successful, and
Consumers with extensive histories of utilizing enhanced services without successful outcomes.
Consumers with a history of trauma
I invite you to check out our website www.thesparcnetwork.net to learn more about us. Please review our values and programs/services and see if we are a good fit as well as the www.familycenteredtreatment.com website to learn more about Family Centered Treatment.
For More Information, Contact: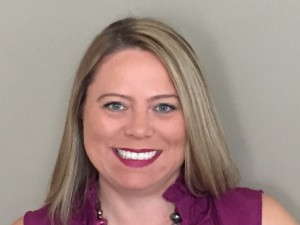 Teri Herrmann, MA
CEO
Tel: 866-700-1606, ext 115